SICUBE
Regular price
$5,800.00
Sale price
$3,500.00
Unit price
per
Sale
Sold out
120FPS SM9-MH DLP LightCrafter6500 RGB Projector for Structured Light 3D Scanner,Low Distortion Short Throw Ratio Projector
The complete low distortion short throw RGB projector for all your 3D scanning needs.
The SM9-MH DLP  is a low distortion short throw projector that can be used for 3D scanning at high speed. This model comes with a built-in HDMI adapter to interface with your device, and serves as a perfect companion for 3D scanning. This projector provides dynamic and pre-stored images with accurate colors by LightCrafter6500 software. 
Designed for 3D Scanner 

This remarkable structured light projector is built to last and is designed to be economical. The system solution is designed to meet all 3D scanner requirements.

Optimum lifespan and reliability:

These 120FPS SM9-MH DLP LightCrafter6500 RGB /UV projectors are built from high-end components that allow for long life, reliability and efficiency in operation.

Comprehensive Projector System:

This complete projector system comes with HDMI and flash input will allow you to connect other devices such as laptop or desktop computers, as well as other projectors.
The best projector system for:
Structured light applications

3D modeling and design

Fingerprint identification

Face recognition

Machine vision and inspection

Automated optical inspection

Solder paste inspection

3D printing
Drawing: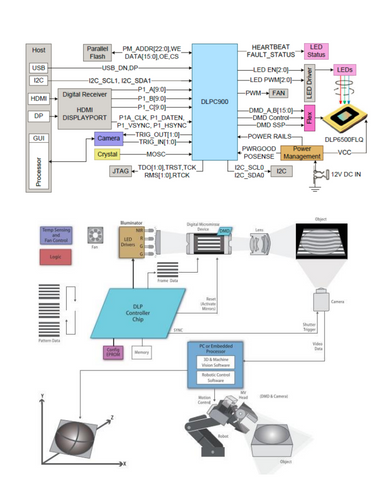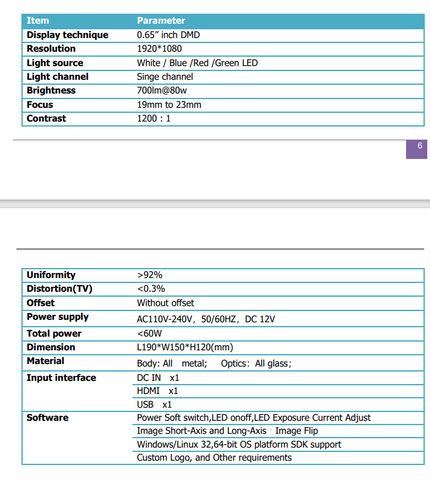 Share
View full details